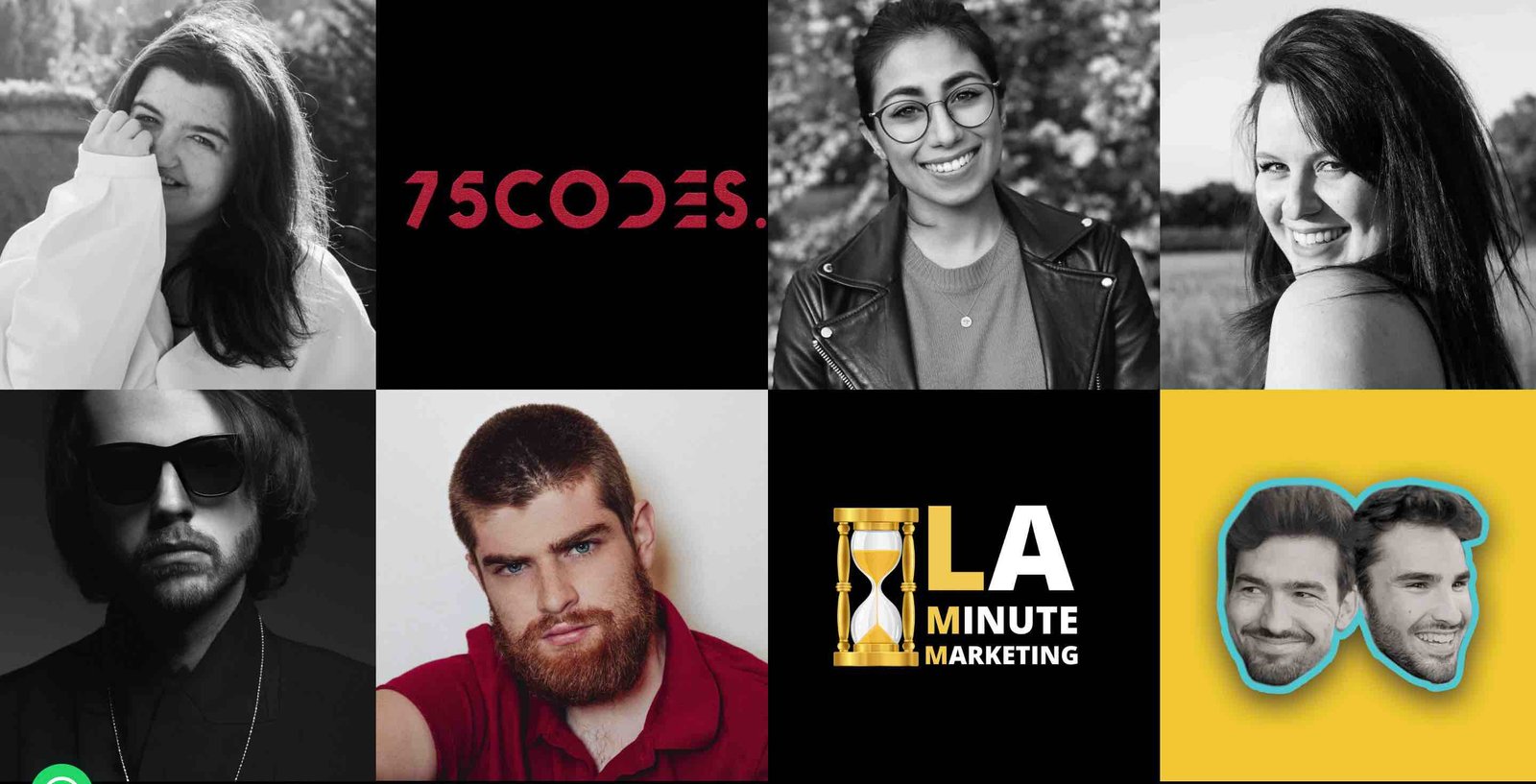 Darlow expands
Hello everyone, I hope everyone is okay. I hadn't come back to write you an article lately, because I managed Darlow's expansion.
New site, team that is growing.
To offer you other services, we expand to have for everyone. The creation of a website remains of course the main service.
You're going to wonder what was prepared for you, so this article will answer that question
1- Creating your website
Our main activity does not change, we are always available to create your showcase or e-commerce site or even a completely bespoke site.
2 – Creating your logo
For many people, when you contact us your logo was made on Canva and it is highly recommended that you have your logo created by a professional graphic designer. That's why we have in the team a graphic designer, Marie who can create your logo according to what you have imagined, by making it concrete and you can then use it everywhere. Having a beautiful logo for your business cards, your Instagram account is important. This will make you feel better, and make yourself known more easily.
We for example change logo several times, never being convinced by the image we wanted you to see first when you come across us. Now this last logo, this visual identity is well intended, and we will stay on it.
3- Making your photos
The photos yes can be found on image banks,but when you have a specific product, unique to sell, you can not use in image banks. It will never be representative of the product you are selling.
That's why we took two photographers with us. François who will mainly take care of the photos produced (perfume, jewelry etc) based in Paris but who will be able to move on request. And we have Jerome,who will take care of the studio portrait part in the Lyon area. We are based everywhere to avoid travel. For the studio portrait in Paris, I will take care of it as I am based in Paris.
4 – Marketing training
Marketing is a difficult area when you don't understand everything, which is why we have in our team a Yannick trainer in marketing who can explain how to manage it well to bring you customers.
5- Social Network Management – Instagram Training
And of course we end up with our favorite app, instagram where you contact us. Don't you understand everything? how to make a beautiful biography, when to publish etc. Ben and Vic will be there to help you get there. From one-day training to comprehensive management of your social networks, anything is possible.
You have everything with us, you no longer need when you read this article or will come across our site to look for other providers and thus waste time.
Of course if you don't want the five benefits at once, this is possible à la carte. You add and take what you're interested in.
Thank you all for your trust, and I am delighted to have a close-knit and motivated team. We look forward to making your plans a reality.
And I have not put it in the list, but we even propose the creation of self-enterprise, contact us if you are interested in one of the services, or several, or all.
Have a good weekend to you
Pauline C.