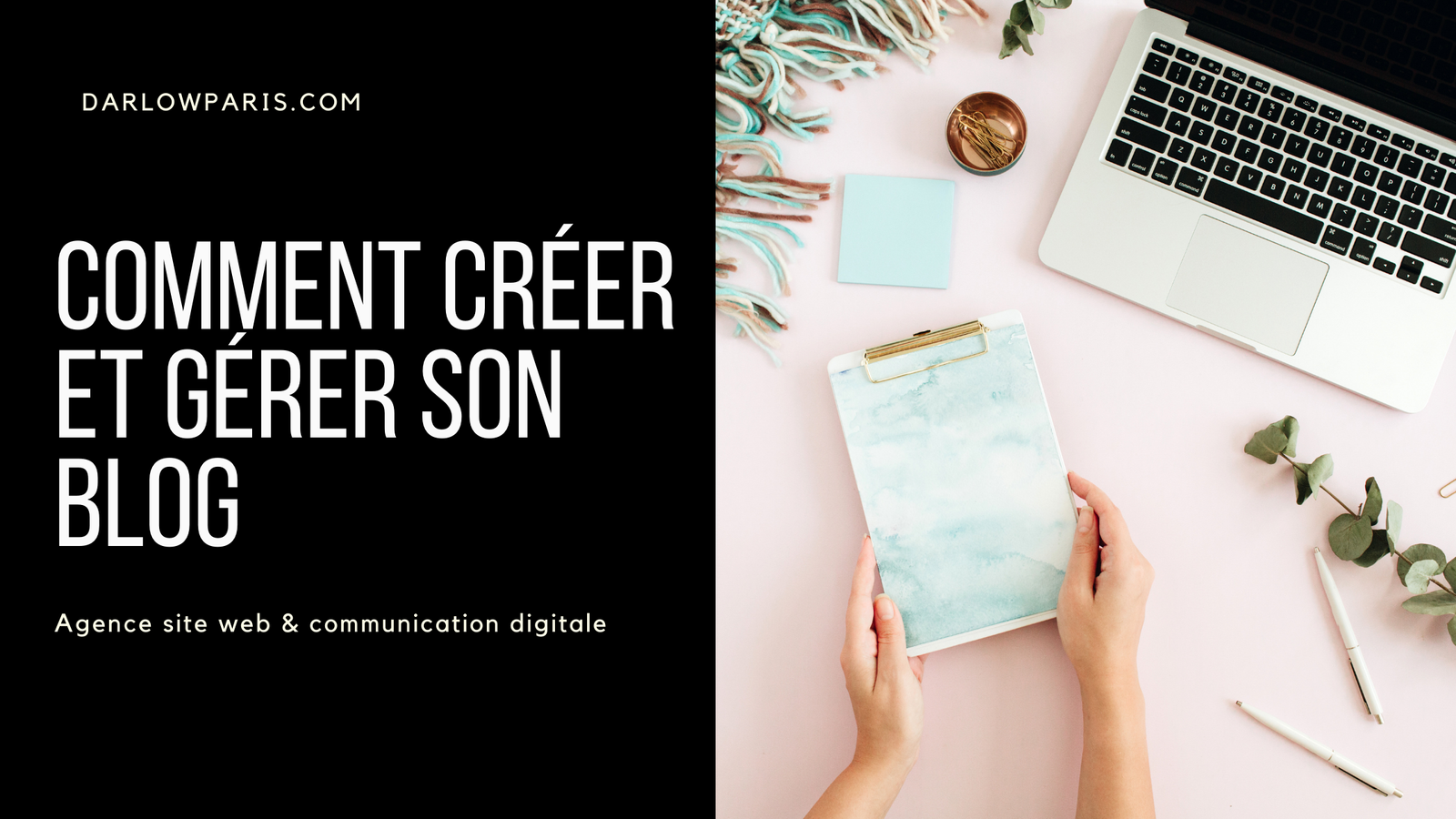 How do you create and manage your blog?
What is a blog?
It is a type of website, a personal diary accessible to the whole world, most often managed by a publisher. It allows bloggers to share their opinions, moods, views, advice, writing articles or sharing photos.
Many do not think they are qualified to get started, but it is important to understand that being a blogger, in its usual version, requires no particular technical skills and is within the reach of all Internet users.
Whether you are individuals who want to share information, personal or not, who wish to speak on topics they are passionate about or on topics they master, for professionals who seek to publicize, or inform their Users of their news.
Managing your blog is done in several steps:
The first, write but write when? You have to choose your moment in the morning, in the evening, but you have to keep a rhythm and write about a theme that you master, so choose your subject well you have to be very dear. The biggest mistake is to write about a new subject not mastered or on a subject that you do not like it will be felt and no one will get anything good. Another more frequent mistake, feeling obliged to take out his article, do not forget the purpose of the blog, share our good plans of everyday life, exchange, give free rein to our imagination, express our creativity, if you have no more article in stock it does not matter, no one will blame you after all it is your blog! After writing do not forget to rest his brain and his article and come back later to be able to add, adjust and finalize.
Then the referencing,on the internet, the action of reference, is indexing, making a link of a page to a resource, usually a search engine to improve the place of a site and to be consulted as much as possible.
It also allows readers to come across the desired article and adapt the content to a target audience.
To refer to each other and therefore to be consulted you must respect 4 points:
Knowing how to use the right keywords is the first step to working to properly reference your blog. Today, repeating the same keyword 20 or 30 times is no longer ideal to ensure a good positioning. On the contrary, by doing so, you may be penalized for over-optimization by Google. You need to enrich the content of your blog with synonyms, keywords, with more varied words.
Opting for a short and optimized URL, in fact to reach the maximum user you must keep in mind that the URL plays an important role, so you have to opt for a short URL, relevant and easy to remember. To change it, for example, on World press, you have to change the structure of the "permalian".
The success factors of your site are of course the categories and tags of your blog.
Google's algorithm makes it easier to identify your content, by choosing them well, SEO will be easier. The use of categories and tags also allows the right organization, and allows readers to meet.
Seeding is also done through backlinks,it is a link based on words or portions of sentence that allows the user to switch to another website (internal: products, social networks or external: wikipedia, articles, ..). They are indispensable, Indeed, create links with other good referencing. When a user exchanges a link with your site, they promote your site to Google, but you have to be careful about the quality of those links. These links are of quality when they lead to sites of the same theme as yours or for example links to social networks. They are positively influential for your SEO. Indeed, every share on social networks tells Google that your content is quality.
Managing your blog well is also sharingit, but sharing it or?
Most of the time on social networks or on the comment space of your blog.
Sharing in story, on instagram posts, has friends, family and help from his social networks is normal, many are available, tools to program, analyze or even fine-tune your articles.
Talking to Internet users also allows you to monitor your own good health and that of your blog, because yes, both are essential to the continuation of the project 🙂
It is necessary to check for his blog the backup, the good referencing of his articles, the absence of a broken link ..
We must not forget that being a blogger is constantly finding inspiration, offering quality content, regular to keep her audience, original so as not to tire, it's a real job and requires a lot of work.