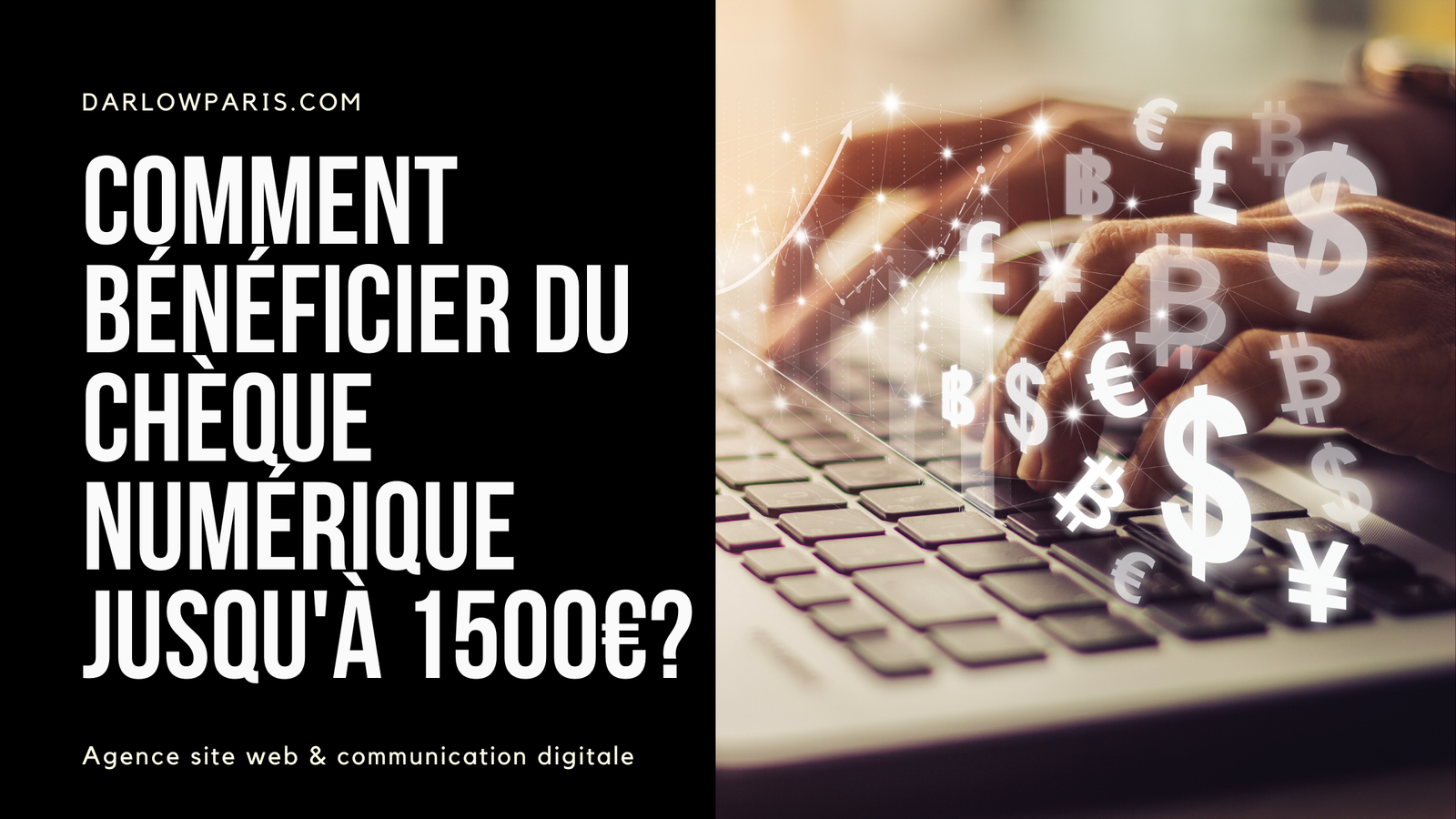 How to benefit from the digital check up to 1500 €?
We told you about it recently on social networks, on our instagram . The Ile de France region offers a digital check to help digitize artisans & traders.
1. What are the objectives ?
The objective of this digital check is to help digitize merchants & artisans, generate flow in their store through digital marketing & of course boost their sales and therefore their turnover through e-commerce. The goal is therefore to make yourself known online, with the crisis you need it even more than usual. We're all on our phones, our computers with lockdowns. It is imperative today to have an online website to hope to have more turnover.
2. What can the digital check finance?
The digital check can finance your website, domain name & hosting but also the referencing of your website
3. Who can benefit from it and how to apply?
Companies without employees and those with less than 10 employees. You must be based in Ile de France.
4. How to apply?
First prepare:
A Kbis or D1 extract less than 3 months old,
A rib,
Supporting documents for estimated expenses (estimate, price list, etc.)
If you want to make your website in our Agency, contact us and we will help you with the online process.
Team Darlow takes care of everything