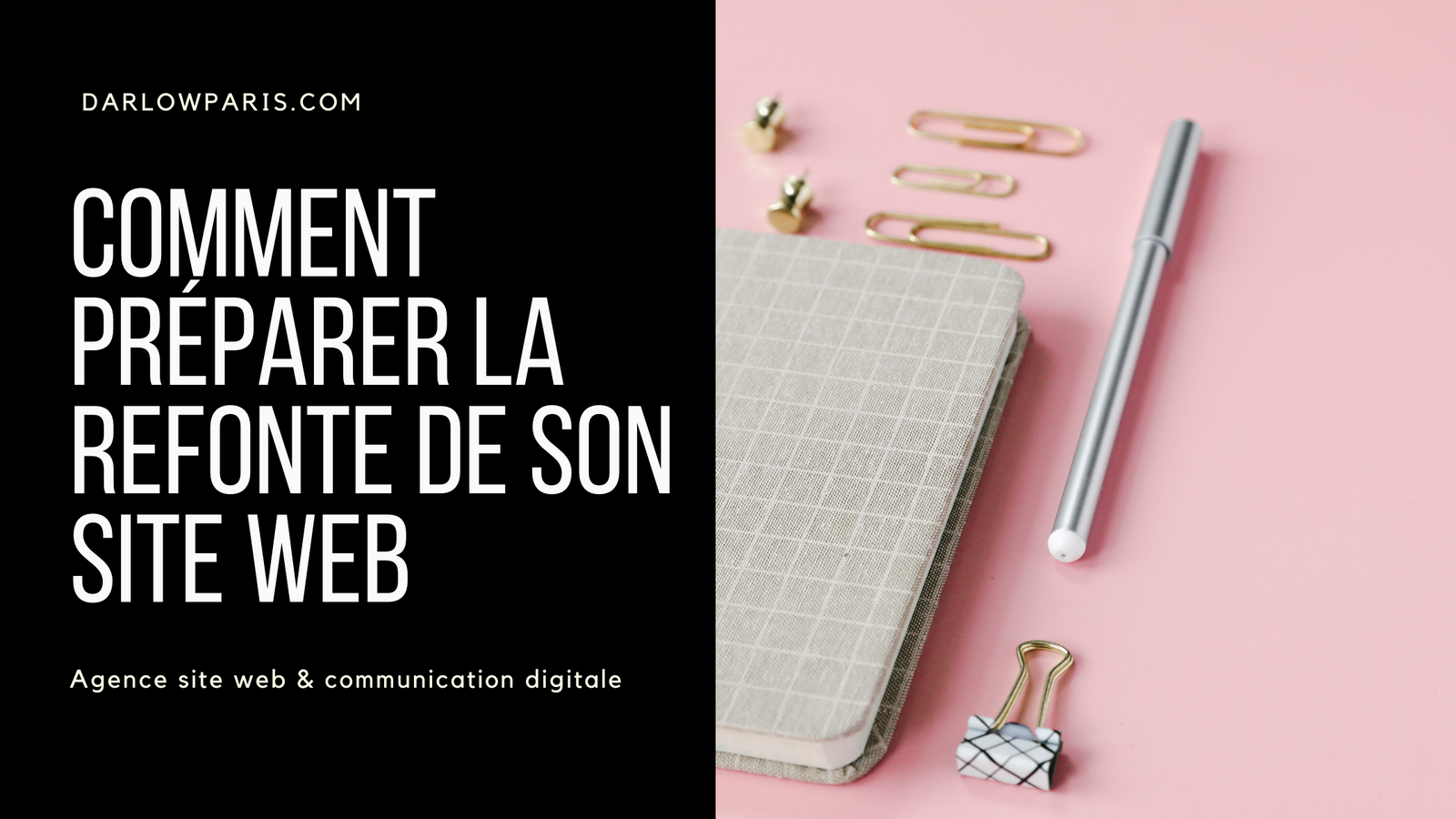 How to prepare the redesign of its website?
Is your website getting more and more old-fashioned and doesn't even match the image you want to send back from your company? Want to implement an inbound marketing strategy? Whatever the reason, it's probably time to redesign your website to bring it back to the taste of the day. This article will help you understand the why and how of the website redesign.
What is a website redesign?
We resort to an overhaul when we want to renovate our website. As a general rule, it is advisable to do this every two years or so. This allows both to offer a trendy image to the site and to adopt the latest practices of the web.
It's also a great opportunity to review the way visitors browse the site. You can take the opportunity to add other features, such as a blog or making e-line appointments for example.
Basically, the purpose of renovating or redesigning a website is to:
Improve technical maintenance
Making the cost more cost-effective in the long run
Give a boost to the company's image
The redesign of a website is mainly to change its functionality or visual appearance in order to meet the digital and marketing requirements of the company.
As you may have guessed, redesigning a website requires considering a lot of small details. This is a practice that can be large-scale and requires the support of several skills (webdesign, development, seo, webmarketing…). It is important to prepare it well to succeed. In order to avoid wasting too much time and not to make beginner mistakes, here are the necessary steps to follow.
The key steps in website redesign
It is worth remembering that an overhaul is essential in optimizing a digital strategy. This is why it is necessary to follow the following steps in order to succeed.
Make a full assessment of the current site
To update a website, it is important to avoid browsing on sight. Before you embark on an overhaul, it's important to define why you want to make improvements. To do this, you can put together a list of the items you want to perfect on your future site.
This evaluation will have four main components, including:
Navigation: Do your navigation menus make it easy to guide the user to the pages they want to see?
Conversion: Does your website give you access to your lead creation and conversion goals?
SEO: Is your site pretty well referenced on the keywords you're targeting.
The technique: does your site meet the technical optimization criteria, namely loading time, responsive design…?
Select the ideal redesign solution
Now you already know what you want to get. It is now a question of finding the best redesign method for your website. Basically, this step is to choose between:
The use of a software for creating sites or CMS (Content management System) that suits you. The latter will allow you to do the redesign on your own. To date, the best known are WordPress, Wix or Drupal. Your current website may have already been created with a CMS. If this is the case, you should know that this solution requires many technical skills. Indeed, even if it is easier to create a website, thanks to increasingly intuitive software, there is little chance that you will succeed without using HTML, CSS, or your host's settings.
The use of a website redesign provider. The latter will offer you support services in your process of redesigning the website. For this second point, you have the option to choose between several entities, such as an independent provider, an agency specializing in web development or even a digital marketing agency… In order to find the best solution for your redesign project, you must stick to your pre-defined specifications. This key document will be essential to your potential provider for the development of a precise quote.
These are the essential steps to redesign the website. Beyond these steps, there are others that also have their importance such as migrating and securing its site or even renovating its site by bringing it up to Google standards. You can even get into redesigning site content to improve it.
Would you like to contact our Agency to build your website? Write to us at contact@darlowparis.com or go on the form