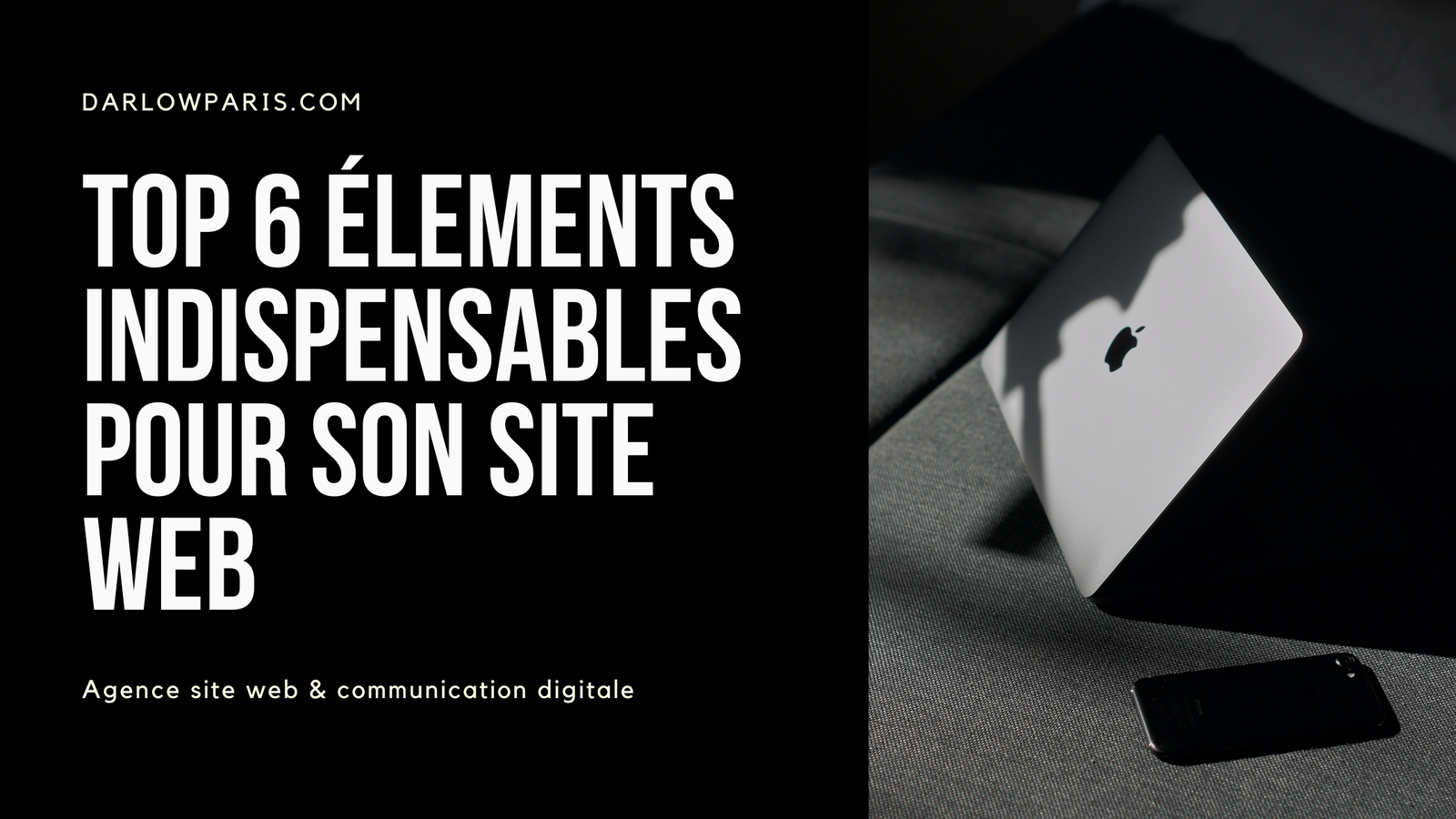 The top 6 essentials for its website
Your website is your company's essential virtual link with its customers and employees. It's both your showcase and your prospect converter, so it needs to be user-friendly and well designed.
Calling on an experienced team in website design is often crucial to having the professionalism required in the presentation.
With the right tools and a little know-how, you may also be able to design a beautiful website to optimize your business. It must contain at least six basic elements:
1- A high-performance homepage
The home page is the first landing place of the prospect when it arrives on your website. It must be neat and able to effectively convert visitors. It must contain a "call to action" button, inviting the user to "try," "enjoy" or "order." Basically, it means to you: "BUY."
If you don't have a good pen, you can delegate this task to a web agency that takes care of finding attractive formulas and the right vocabulary to address your niche.
2- The "Who Are We" section
This part allows the visitor of the site to know you a little more. You can put a little moving storytelling to play the emotions. A story from your beginnings and the difficulties you went through to get to this point. This is not a success story that extols your merits as entrepreneurs, but rather a way to win the heart of your client or prospect. He needs to be able to identify with your point of view and understand your approach.
3- Your logo and photos
It's your identity,the face your customers and employees know. Every physical store of a major brand has one, and it is always present on the website. The choice of this coat of arms and its design must be made wisely, as it is essential for people to be able to memorize it easily. Sometimes, when it grows, a company can do a redesign of the logo.
The images speak louder than the words. In addition, visitors prefer beautiful photos to very long texts. Even if the content must be informative and detailed enough, your web window must contain illustrations that are attractive and appropriate to your speech. For beginners, the custom is to draw free images from the Internet. When you expand your business and want to play in the big leagues, you have to do personalized photo shoots to showcase your products or services.
4- A blog that answers your target's questions
After the visual aspect and your little presentation, you have to show your target that you really master the subject. Even if you have an e-commerce site,the blog is an important tab that is often viewed by prospects and customers. For example, if you sell leather goods, you can write articles about leather maintenance and give tips for its longevity.
This element is also a vital element for your SEO and SEO,as search engines will be able to find keywords and links they scan to put you in their rankings. A good blog is well referenced by Google, Bing … and gives you more visibility on the Internet. As with the homepage,it is often more cost-effective to go to a specialized web agency to get a large amount of optimized content,without spending too much time.
5- A link to social networks
More than three-quarters of Internet users use social networks. The most fervent will spend several hours a day, jumping from one platform to another according to his desires. If you're present on Facebook, Instagram and Twitter, you're already in the minimum required. However, your strategy needs to be more comprehensive and offensive.
You have to conquer as many people as possible, and remember that accounts with many followers gain the trust of prospects. By following the link to your social networks on your site, the prospect is easier to "transform."
Your posts, images and videos that you share should correspond to the editorial line of your blog and your website in general. When the customer or prospect "likes" or shares, they advertise for you to their contacts, and it's totally free.
6- A contact address and a phone number
Many websites make the mistake of putting their phone number in very small print. However, the mere presence of this sequence of figures is a sign of confidence for prospects, especially seniors who like to check if there is someone at the end of the line. Carefully mark the hours of availability of your telephone advisors to confirm your credibility.