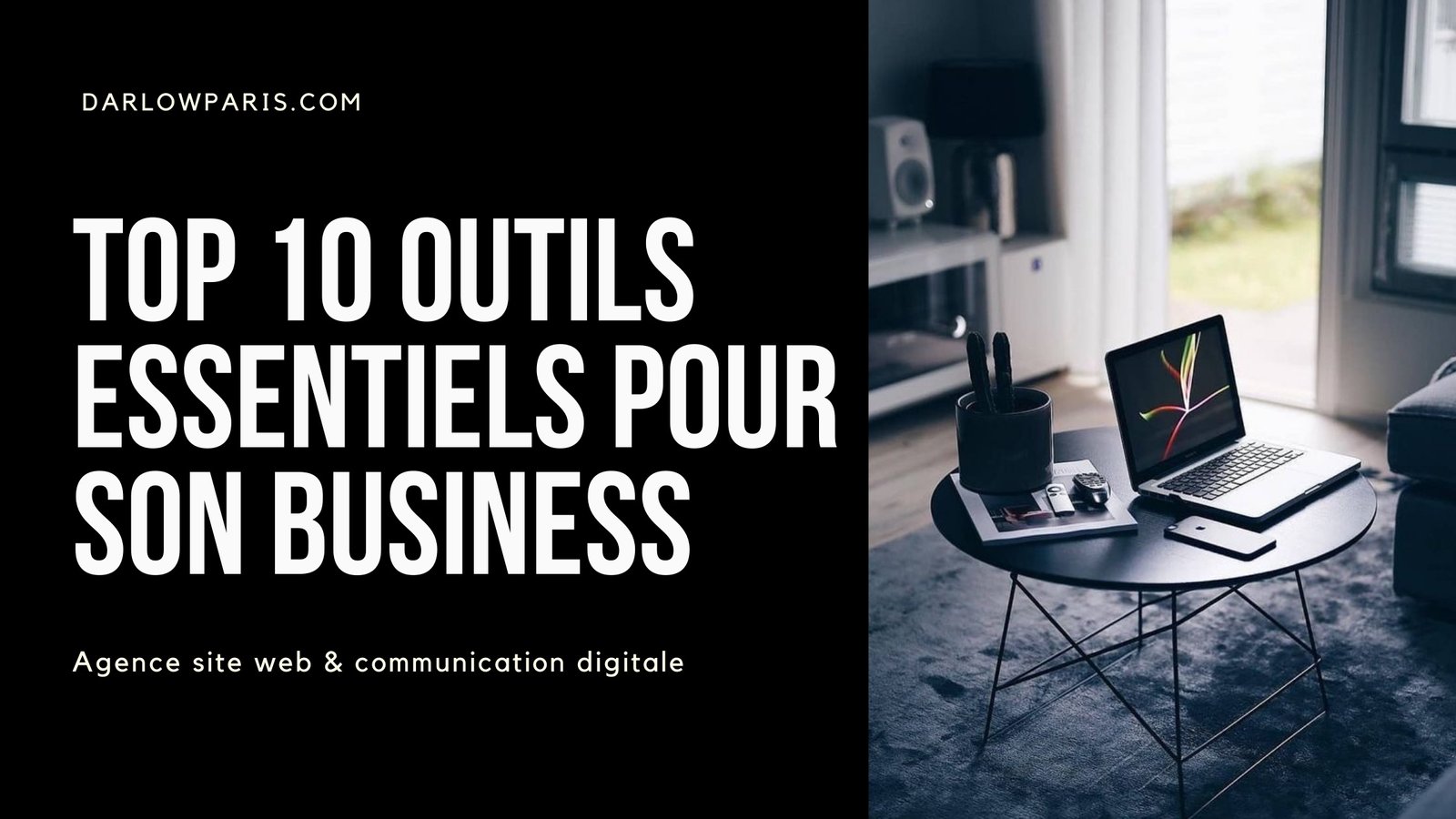 Top 10 essential tools for your business
When you start a business,or want to expand your business,you need high-performance technology tools. These are online software or applications,accessible by computer or on your smartphone,helping you manage your time,your money,or even your customers.
The organization of the company's digital life is as important as the management of human and financial resources. And it's not just about owning a responsive website. Between correspondence with employees and emails with customers, it will be necessary to find time to find new prospectsto convert.
Here are the top 10 essential tools to manage your business with a masterful hand.
1-Create your website
Whether you are in e-commerce or a physical store, owning a website is essential to have a business that pierces the market. Consumers go on the Internet when they can't visit your local.
For the creation of your website,you don't have to know lines of code. There are specialists who can assist you in this process. By following a small training, you can design your virtual showcase with easy-to-use and intuitive line instruments. WordPress is one of the most used tools of the moment for this task.
2-A special business email address
Your corporate email address should be linked to your website, it's not the one you'll use to send photos to your grandmother. Ideally, it should bear its name and have the same domain name extension.
It is true that there was a time when the gmail.com was acceptable in the business, but in these times when professionalism is a criterion scrutinized by customers and employees, this is no longer relevant.
3-Social media accounts
Today, the website is not enough to be visible to Internet users. Of the 4.5 billion users of the Web, 3.8 billion are present on social networks. The latter have conquered all age groups.
A Facebook page and a Twitter account to allow your fans to hear from you, an Instagram account for visual communication, a profile on LinkedIn for business relations…
4-A live contact platform
In a high-performance web business,live contact with employees or employees is important. Containment because of the pandemic has forced workers to stay in their homes. Live chat and video conferences were essential to enable employers to give directions.
You can choose between tools like Skype or Zoom,which only need an Internet connection to ensure basic communication.
5-Online data storage
The time of the heavy towel filled with folder that is brought home is over. You can store your documents on the cloud so you can access them wherever there is an Internet connection. Files sent in a digital cloud can also be accessed by your collaborators.
6-A platform for sending and receiving data
Do you often pass large packets of data? Choose a sending and receiving platform that lets you share information at a high volume. This tool may have the same function as the cloud, but its use is slightly different. The files are not available for the long term, these are one-time shipments.
7-A payment platform
Do you do business on the web? This means that you must be able to collect payments over the Internet. To earn money,you have to be able to receiveit. To be effective, use multiple types of platforms, instead of just one type of card. PayPal is the leader of the moment, but there are also some big names like Payoneer, WorldPay, Skrill, WePay…
8-An app to take notes
Sometimes, when you don't expect it, you come up with a great idea to improve your business. When you're an entrepreneur, serendipity can surprise you at any moment. Capture the inspiration in flight and quickly write it down somewhere in your phone or on the tablet,using an app that serves as a note block.
9-Managing your employees
As your business grows,you hire staff to delegate time-consuming and repetitive tasks that cannot be automated. You have to be able to measure the performance of those who work for you, as well as their level of motivation. A human resources management application is therefore an indispensable tool for your business.
10-Time management
Feeling overwhelmed? Sometimes you get lost in your schedule? Use software that manages your time. You will be better organized thanks to a calendar,a to-do list, notifications to remind you what is important… It also lets you see if a project is profitable or not, given the time you spend on it.
Conclusion
It's easier to start a business and grow it when you have the right management and communication tools. Thanks to the Web, you can work very well without having a physical space. Everything can be done remotely,just choose the applications that suit us to manage our time,our relationships,and put in place our strategy.